Friday, August 15, 2008
Thursday, August 14, 2008
Sunday, August 03, 2008
Ok! I know how everyone LOVES free stuff.......So, I'm gonna be giving some stuff away on my BLOG!!! As some of you may know, I design product for Magistical Memories and they just released a bunch of really CUTE stuff for July! So, the 1st thing I'll be giving away is some of MY NEW RELEASE!!!


You know the drill.... Post a message with your name and email and I will pick 3 winners. I will leave this up till Friday August 8th.

Oh, and don't forget to check out the
Are You Kitting Me blog
!!! We are giving away our Sept kits!!!
As an added bonus...If you make a purchase at the Magistical Memories store any time in August and add a note that you'd like to be entered in the "Big Bite" giveaway, you will be entered to win a Crop-a Dile Big Bite!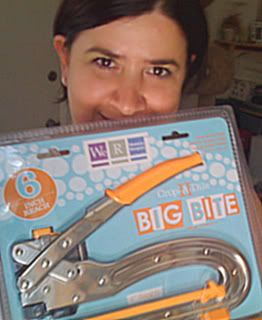 Magistical Memories August Release
By: Toni Rivera
Boy Book
Girl Book
Tag Book
Happy Trees
Lil Dinosaurs
Posted by Toni Rivera at 12:30 PM 36 Comments